Preparation for active citizenship not on education agenda
Original Reporting
|
David Coleman, a contributing author to the Common Core literacy standards, asserted that he very much kept citizen education in mind, though the group's charge was not to write standards for civics or citizen education, but to insure students were literate in these subjects."We were thinking about it all the time," Coleman said. "I think that we feared that in this democracy, attention to detail and evidence, the careful understanding of another person's claims, were not in a healthy state. The standards are focused quite intentionally on every kid developing those habits."
Former Gov. Bob Wise of West Virginia, president of the Alliance for Excellent Education, which was involved in the inception of the common standards, said, however, there was no discussion of creating explicit standards for civics or citizen education: "I don't remember it even coming up." He added, "I don't think you can embed civics or citizenship in one course. It has to be woven into every course."
limited proficiency
The 2006 civics report card of the National Center for Education Statistics, part of the U.S. Department of Education, found that only 27 percent of 12th graders scored at or above the "proficient" level. According to the assessment's standards, a 12th grade student achieves proficiency if he or she:
has a good understanding of how constitutions can limit the power of government and support the rule of law;
is able to describe similarities and differences among constitutional systems of government;
is able to explain fundamental American democratic values, their applications, and their contribution to expanding political participation;
understands the structure of American goernment and is able to evaluate activities of political parties, interest groups, and media in public affairs;
is able to explain the importance of political participation, public service, and political leadership; and
is able to describe major elements of American foreign policy and the performance of major international organizations.
Asked whether, as a practical matter, that meant no deliberate focus on educating young people for citizenship, Wise said, "You have to walk before you run." It was always possible, he said, to "add it later." The state of education was so dire as to largely elbow civics and citizenship education off the agenda of advocates.
"Whether you're talking to Hewlett[-Packard] or others, people are saying we need skills for the 21st century," Wise added. "We don't talk about civics specifically. I'm trying to get 1.2 million kids graduated each year with a curriculum that makes them college- and career-ready. I got to be honest. We've got 2,000 high schools with a graduation rate that's less than 60 percent. A third are going to drop out, another third are going to graduate without the kinds of skills they need for college and the workplace.
"Getting them the skills they need to succeed, I would submit, would be a strong civic experience," Wise said.
That is a view McFarland strongly disputes. "Actually, almost every society is interested in having students be able to read and write, and they're admirable goals, but that doesn't make for a democratic society," she said. "You can find totalitarian systems that teach their citizens to read and write."
A number of advocates have criticized the standards and accountability movement for narrowing the curriculum, saying that the emphasis on math and reading is so intense as to relegate subjects like civics to the equivalent of an academic attic: out of sight and seldom visited. Some 153 organizations, banded together as the Forum for Educational Accountability, have signed a joint statement decrying No Child Left Behind's reliance on standardized tests, and blaming it for the decline of subjects beyond reading and math.
But the forum has taken no stand on the inattention to civics or training for citizenship, said Monty Neil, the president of FairTest, an education advocacy group that spearheaded the effort. Neil said the forum drew support from many sources, and to favor civics or citizenship education would have slighted other subjects. "The consensus might have broken down if we tried to prioritize them," he said. "We want a comprehensive curriculum for kids. We believe that's feasible and doable."
Given that resources may be scarce? "Then you have to fight for resources," Neil said.
"The state then has the responsibility … to make sure that it's available to the kids. And that needs to be fought for. That's the fight. It's not civics instead of art."
Neil added that his own organization, FairTest, did consider education for active citizenship a priority, but it also believed that teachers, not state education officials or school boards, should decide what citizen education meant and how to teach it. Asked how parents and school officials would judge whether teachers were succeeding, Neil said he preferred assessments that were not standardized, but that judged, say, portfolios of students' work. "In the end, you don't know until you see them as adults."
"Isn't it too late by then?" I asked.
"It's messy," he conceded. "I don't think there are any clean lines here. I don't think all that top-down works."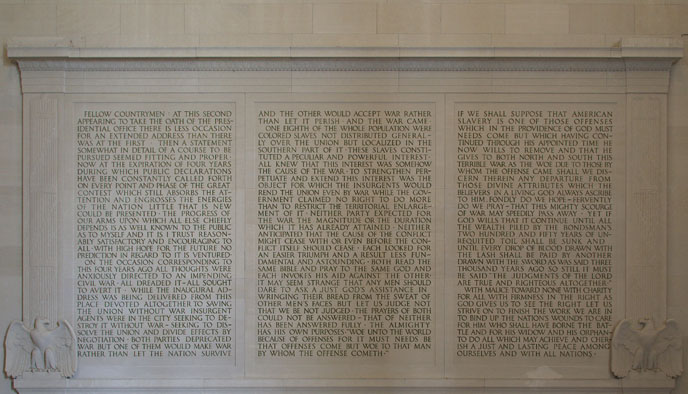 At the polar opposite from FairTest in terms of education advocacy stands The Education Trust, a non-profit advocacy group that helped write the No Child Left Behind law. Ed Trust, as it is commonly called, represents poor schools in cities across the country. Its president, Kati Haycock, staunchly defends the law's insistence on closing the achievement gap in reading and math, with a regime of tests to chart the progress schools make in reaching this goal by student race, income, gender and disability.
"It's a myth that concentrating extra efforts in reading and math compromises achievement in other areas," Haycock said when the largely dispiriting results of the national assessment in civics were last released, in 2007. She would not address questions about civics and citizen education. Instead, Education Trust's spokeswoman, Lauren Stephens, said in response to requests for answers that Haycock was "traveling." Days later, she was "still traveling."
McFarland said the National Council for the Social Studies is working to extend the Common Core standards to social studies. "The organization has done and does do all it possibly can to raise the awareness of social studies and particularly the civic mission," she insisted. She dated the wane of civics to the start of the standards movement around 1988, when the nation's governors first began working on common standards.
Did she mean to suggest that before 1988, all was fine with instruction designed to teach tools for active citizenship?
"There was certainly more emphasis on it," she said, adding, "In recent years, the only support for social studies education at all has been within the realm of the Teaching America History Project," a federal grant program. McFarland's organization, she maintained, has been "a very, very steady voice for advocacy, and used every avenue that it can." But it has been swimming against a tide, she said.
Pages