Caution: going to work may still be dangerous to your health
Readable Research
|
February 1994
Washington Times article reports that a proposal in Congress to expand OSHA's powers will not pass due to opposition from business groups. Among other provisions, the bill — which was supported by a broad coalition of labor, human rights and civil rights groups — would have raised the maximum fine and penalties that OSHA can levy, required small businesses to establish worker-employer safety committees and provide training and education programs to workers, and extended OSHA coverage to employees in the public sector (workers not under OSHA's existing authority). Meanwhile, business groups and their allies say that the regulations would be costly for American industry without providing much benefit for workers. According to Sen. Dan Coats (R-Ind.), "We have a system that has run amok with paperwork that doesn't make a hoot of difference."[16] The business solution? Voluntary regulation.
The AFL-CIO response: "Management in this country has [already] proven that it is willing to roll the dice with respect to the health and safety of American worker safety."
"On the enforcement side, the record is just dismal."
— Margaret Seminario, AFL-CIO health and safety expert, at a congressional hearing in 1985
October 1994
OSHA proposes rules that would ban smoking in the workplace, a proposal that generates enormous criticism from business groups. Opponents say that the regulations will stop most smokers from going out to bars and pool halls — thereby hurting businesses, and, by extension, the local economies. The Daily Oklahoma is told that "if people can't smoke and eat, they may avoid sit down restaurants and stay at home." Other opponents say that the tourism industry will suffer, because foreign smokers will no longer want to visit the United States.[17]
December 1994
The Washington Post interviews the incoming chair of the Senate Labor and Human Resources Committee, Sen. Nancy Landon Kassebaum (R-Kan.), reporting that "she outlined a legislative blueprint for turning over key regulatory programs to states and scrapping federal job training programs she said no longer serve their purpose." She says that she intends to shelve labor and OSHA reforms currently in Congress and does not believe that the federal government should "get involved" with smoking in the workplace or repetitive motion injuries.[18]
March 1995
Congress passes the Unfunded Mandates Reform Act, which requires that for each rule created by a regulatory agency that "may result in the expenditure of funds by state, local, or tribal governments, in the aggregate or by the private sector of $100 million or more in any one year," OSHA provide a written statement including legal authority for the rule, cost-benefit assessment, a description of macro-economic effects, and a summary of how any concerns of the aforementioned governments were addressed. It must also consider all alternatives and select the least burdensome.
July 1995
Washington Post publishes article titled, "The Hill May be a Hazard for Safety Agency: Shift in Political Forces Brings GOP Push to Weaken OSHA." Rep. Cass Ballenger (R-N.C.), chair of the House Subcommittee on Workforce Protections brags about getting campaign money from business by promising to weaken OSHA. He intends, he says, to fulfill these promises. Business groups tell the Post that OSHA is inefficient and costly. Article points out that OSHA was established under President Nixon and has been run by a Republican administration for 18 out of the 25 years of its existence.[19]
Not long after, Ballenger co-sponsors legislation to reduce OSHA's enforcement powers by requiring the agency to devote at least half of its budget to voluntary regulation programs that focus on education and compliance assistance for employers. It would also allow employers who opted to undergo safety inspections from independent third-party contractors to be exempt from OSHA penalties for two years. Responding to this proposed provision, Charles N. Jeffress, the director of OSHA's North Carolina office told a congressional panel that it would "free from any penalties employers who do nothing to protect their employees," adding that with 50 percent of its budget off limits, OSHA would be able to inspect even fewer workplaces than it currently does.[20] Bill dies in committee.
"We don't think that's a reason you weaken OSHA and weaken the law; we think that that's a reason that you strengthen OSHA and give workers more rights at the workplace."
— AFL-CIO spokesperson, on the lack of sufficient OSHA inspectors
1996
Congress passes the Small Business Regulatory Enforcement Fairness Act (SBREFA), requiring OSHA to evaluate and address the effects of its regulations on "small entities," which are defined to include small businesses, governmental units, and small nonprofit organizations. To do this, OSHA must produce "initial regulatory flexibility analyses" and "preliminary economic analyses." These analyses require OSHA to: (1) document its efforts to consider all reasonable regulatory options and demonstrate that it has chosen the avenue that will minimize the rule's effect on small entities; (2) name the types and numbers of small entities affected by the rule, what these entities would need to do (in terms of reporting and record-keeping); (3) list all of the federal rules that duplicate, overlap or conflict with the proposed rule; and (4) determine whether or not rules will create "significant economic impact" on small entities. In the case that a rule does create a significant impact, OSHA must organize and convene a panel of small entities and consider their concerns. OSHA must either comply with the panels recommendations or provide a justification as to why it did not in its final rule.
SBREFA includes the Paperwork Reduction Act, which requires regulatory agencies to analyze and repot to the Office of Management of Budget on the paperwork requirements of any proposed regulation on affected businesses. It is then expected to minimize these requirements. Another part of the Act is the Congressional Review Act, which requires the agency to submit a proposed rule to Congress 60 days before the rule is to be finalized. Congress then has a veto power over the rule. If both houses vote down the rule, it will not go into effect (see timeline for 2004).
1997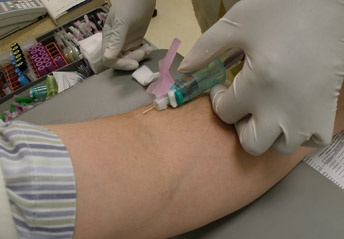 Rep. James M. Talent (R-Mo.) and Sens. Judd Gregg (R-N.H.) and Michael B. Enzi (R-Wyo.) concurrently introduce legislative proposals that would allow employers to hire third-party auditors to conduct safety inspections of the workplaces, for which they would obtain exemption from OSHA penalties for two years. They say that the provision would address the shortage of OSHA inspectors. A spokesperson from the AFL-CIO agrees that there are not enough OSHA inspectors to inspect all workplaces but says, "We don't think that's a reason you weaken OSHA and weaken the law; we think that that's a reason that you strengthen OSHA and give workers more rights at the workplace."[21]
1999
Public Citizen Report details the number of inspections conducted, violations found, and penalties imposed by OSHA from 1972 to 1998. Report finds a steady decline in inspections from 1975 through the end of that 26-year time span, with the last seven years of that period coinciding with the Clinton administration's stewardship of the agency. Public Citizen concludes that the Clinton administration's record on enforcement is comparable to or worse than that of its predecessor (the George H. W. Bush administration). It finds, among other things, an underreporting of incidents, a lack of standards on blatant workplace dangers, and a delay in making new rules, attributing these conditions to changes in OSHA policy resulting from the Clinton administration's "Reinventing Government" initiative (an initiative that focused on voluntary regulation and a partnership between businesses and the agencies that regulate them).