"But everybody does it" — Cities and states addicted to soliciting for corporate favors
Original Reporting
|
Amid the few examples of success, every state has at least one horror story of a big subsidy deal that has gone bad or an incentive program that has not produced the desired results. Companies have taken large incentives only to close down or relocate a few years later. They have often misreported or overestimated the number of jobs created in an effort to increase the incentive amount.
Nonetheless, Many state and local elected officials remain undeterred. When asked to present empirical evidence to support their claims that their incentives have created jobs and been a net gain for their communities, however, few can readily do so.
Race to the bottom
Incentive Horror Stories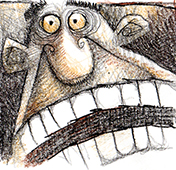 Other state and local officials, by contrast, do seem aware of the dubiousness of the policy, but said that, when the practice is so widespread, they don't have the option to "unilaterally disarm."
In a 2008 interview with a local newspaper, Jim Byard Jr., who was then the mayor of Prattville, Alabama, was asked why the town was paying retail stores to locate there. "Offering incentives for retail growth is horrible public policy," he said. "But that is the world we live in. Other cities are trying to land these same stores, and we compete against one another." Byard is now the director of Alabama Department of Economic and Community Affairs.
Alan Levin, the director of the Delaware Economic Development Office, said that, in his ideal world, no states or local governments would offer subsidies. "I would love to be able to compete solely on the basis of our workforce, location, and quality of life," he said. "But when a company says this is how much money you need to put up to come to the table, it's hard to walk away from that all the time. You either play that way or you don't get to play at all."
Indeed, pitting one state against another to pressure both to increase their original incentive offers has become a cottage industry in itself. "Site location consultants," as they are generally known, have been a part of most of the largest incentive deals during the last two decades. Many are small firms dedicated solely to location consultants, but some larger consulting firms, such as Ernst and Young and Deloitte also have site-consulting branches. These consultants are retained by businesses not only to evaluate the appropriateness of a given location, but also to negotiate with state and local governments to squeeze out the maximum subsidy.
In his book, "The Great American Jobs Scam: Corporate Tax Dodging and the Myth of Job Creation," the author Greg LeRoy cites an article written by a consultant for the prominent consulting firm Wadley-Donovan Group that describes the firm's tactics: Site location consultants "negotiate incentives for the new project in two or three finalist locations, preferably in different states," the consultant writes. "Generally speaking, [they should] spend the most time negotiating in the preferred location [and] use offers from the alternate areas for leverage."
Mark M. Sweeney, a co-founder of Macallum-Sweeney Consulting, another prominent firm, has written that incentives have come to be seen as "a normal part of business" and that they are now "an expected part of every location decision."
Subsidizing big box stores
Most economists have long understood that subsidizing retail and hospitality investment is usually a poor policy choice, as those types of businesses compete directly with other local businesses, greatly mitigating any employment gain that results from that investment, if not creating a net loss in jobs. Nevertheless, it is routine for state and local policy makers to offer large subsidies to retailers, especially large chain businesses and "big box" stores such as Target, Wal-Mart, Borders, and Lowe's.
A 2011 analysis of the incentives given in the St. Louis metro area, for example, found that more than 80 percent of the $5.8 billion paid out over the previous 20 years had gone to chain stores and shopping centers, while the region as a whole saw very little economic growth in those sectors.
"Despite massive public investment, the number of retail jobs has increased only slightly and, in real dollars, retail sales or per capita spending have not increased in years," the report said. "Furthermore, the region has seen a shift from goods producing (higher paying jobs) to service producing (typically lower paying) jobs, suggesting that although there are more jobs, they are of lower quality."
And, according to several economists and policy experts, the subsidization of large chain stores puts smaller local businesses at a disadvantage. "When politicians are making the decisions to subsidize a Wal-Mart, they need to understand that they are actively putting pressure on the other local businesses in the area," said Arthur Rolnick of the University of Minnesota. "If all of those other businesses close five years down the line, that probably won't look like such a good decision anymore."
Pages